We all have technology geeks in our lives (including ourselves!), which means you can't go wrong giving gadgets as Christmas gifts. This year, there are a ton of cool and useful hardware accessories that any Mac user would be excited to receive.
Despite its 35 year history, Apple sold more computers in 2011 than ever before. With millions of new Mac users in the world, related accessories will be popular items this holiday season. Whether your budget is small or large, there's a lot to choose from. Can't decide what to get the Mac user in your life? Let's make your Christmas shopping experience a bit easier by starting with these 11 Mac hardware accessories!
Price: $11.99
Alright, so it's not the most glamorous gift you can give. But if your Mac lover is also a tinkerer or do-it-yourself type of person, this is right on. Apple's products tend to have unique screws and are often difficult to take apart, but this is a tool kit specifically made for disassembling Apple products.
Price: $49.99


There's nothing worse than having a wireless mouse's batteries die only to discover you don't have any new ones handy. This product is an inductive charger specifically designed for Apple's Magic Mouse. There's nothing to remove or connect – when the mouse isn't in use, just place it on top of the charger. It will charge the batteries wirelessly.
Price: $59.99
Why stop at just the Magic Mouse? There is also a matching inductive charger available for Apple's wireless keyboard and the Magic Trackpad. It sure beats throwing away regular AA batteries or regularly having to open the device to replace rechargeables.
Price: $129.00 (previously $169.99)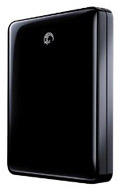 Many Mac users eventually run out of storage space. And those who don't still need a good backup to protect their irreplaceable documents, photos, videos, etc. An external hard drive might be the most thoughtful Christmas gift because it can offer peace of mind and prevent headaches down the road.
Price: $5.02 (previously $34.99)
External hard drives, flash drives, printers, and many other peripherals connect via USB. With that said, you can never have too many USB cables around. You never know when you might need an extra one.
Price: $37.99 (previously $60.00)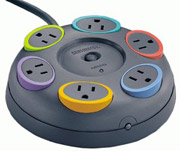 Whether it's an office or living room, the place where a Mac and its related peripherals reside should be protected from power surges that can instantly fry them. There are a ton of options out there, but the circular shape of this product makes it much more practical for the different types of plugs manufacturers use.
Price: $49.00
Most new Macs purchased in 2011 feature a Thunderbolt port that is ridiculously faster than USB 3.0 and FireWire 800. Thunderbolt is still new, but it's clearly the future and is even in use right now. There are external hard drives that take advantage of its fast speeds and Thunderbolt is used to connect Macs to Apple's 27″ Cinema Display. It's also the best way to transfer files from one Mac to another.
Price: $29.90


Apple's wireless keyboards do not have the number pad found on the right side of full-size keyboards. If a Mac user needs those keys for quick number crunching, this product turns a Magic Trackpad into a number pad. It even includes different keyboard layouts and software to recognize touch input.
Price: $25.99 (previously $29.99)
MacBook Air owners enjoy the luxury of a super-slim form factor partially because Apple removed some of the ports commonly found on other computers. For example, there is no Ethernet port. If a MacBook Air user wants to connect to a wired network, they'll need a USB Ethernet adapter such as this.
Price: $29.95 (previously $69.95)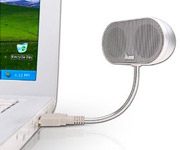 Admittedly, the built-in speakers on Apple's MacBooks are pretty weak. They're low-power, but not particularly loud or rich in audio quality. Portable speakers like this are a great way to beef up the sound without creating a hassle when traveling.
Price: $69.43 (previously $129.00)
Mac users are a creative bunch. Many of us are designers, artists, or hobbyists who like to draw. Graphic pen tablets are typically quite expensive, but this is geared towards non-professionals looking for an affordable entry level product. Perfect for those who want to draw on their Macs for fun!
Prices accurate as of 12/5/11 and are subject to change. Please note that some of the products listed above have not been tested by MacYourself. They are presented here for informational purposes and not necessarily as endorsements.