Ideally we would all have our Christmas shopping done by now. But that just isn't the case for most of us, is it? If you're in a bind trying to figure out what to get the Mac user in your life, these software titles are a good place to start.
What could make a Mac user happier than waking up Christmas morning to find the latest upgrade to their favorite Mac application under the tree? Not much, except perhaps a software title that's totally new to them. As luck would have it, the first edition of MacYourself's 2010 holiday gift guide can help you make both situations a reality.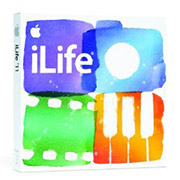 Price: $47.99 (previously $49.00)
Apple just announced and released the newest version of their award-winning iLife media suite less than two months ago. Just in time for the holiday season (imagine that), it includes feature-filled applications like iPhoto, iMovie, Garageband, and others. If there ever was a gift that pretty much any Mac user in the world would love, it's this.
Price: $114.99 (previously $119.99)
While the Mac world awaits Apple's iWork '11 in the coming months, Microsoft is already selling their office suite – Word, Excel, PowerPoint – and giving Mac users a bunch of reasons to upgrade. It's more compatible with its Windows counterpart, easier to create & edit documents, and the Home & Business version now includes Outlook.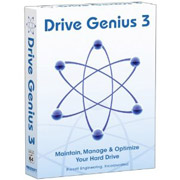 Price: $89.99 (previously $149.00)
Arguably, the most important component of a computer is the hard drive. After all, that's where the operating system and all of our personal data is stored. So it's very important to make sure the drive is in good health, clean of corrupted sectors, and free of directory errors. Drive Genius is reportedly used the the Genius Bar at Apple Stores to repartition drives, clone volumes to other disks, and more. For a Mac user, it's a good tool to have in the arsenal.
Price: $96.34 (previously $99.95)
While we're on the topic of hard drives, there's always the possibility that disaster could strike and user data could be lost. If files have been accidentally deleted or somehow gone missing, DiskWarrior can likely recover them. It's considered to be one of, if not the best data recovery applications available for Mac.
Price: $64.99 (previously $79.99)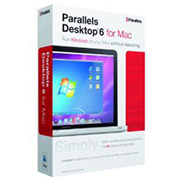 For those times when a certain website only works in Internet Explorer or an essential application only supports Windows, virtualization is the ideal solution. With Parallels, users can run Windows side-by-side with Mac OS X. The latest version improves performance, adds new features, and offers 64-bit support.
Price: $176.99 (previously $199.00)
That's right, Windows is a great gift idea for Mac users. If you're going to use Parallels Desktop or Boot Camp, you need a licensed copy of Windows first. Why buy a PC when you can run Mac OS X and Windows on the same machine with a Mac?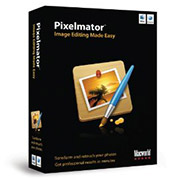 Price: $29.99 (previously $59.99)
Pixelmator is a very popular and also very good alternative to Adobe Photoshop (but not quite a replacement for professionals). It takes full advantage of Apple's programming technologies to deliver a truly unique Mac experience. Edit photos, create original works of art, and more. Beginners and experienced users will all find something to like. It's an unbelievable value at it's regular price, never mind it's discounted price.
Price: $72.65 (previously $99.99)
Elements has a more approachable interface and feature set than the professional version of Adobe Photoshop. Just about anyone can use it, so it's a fitting gift for Mom or even Grandma. In terms of simplicity and target market, put this at the low end for "regular people", Pixelmator in the middle for the hobbyists, and Photoshop at the top for pros.
Price: $64.99 (previously $99.00)
If you know a Mac user who also owns an iPhone, iPod touch, or iPad, MobileMe is a compelling service. It syncs data like email, contacts, and calendars over-the-air so all devices are automatically updated. The online gallery is perfect for families looking to share photos and videos, too.
Price: 40% off
Current MacYourself sponsor Eltima Software has generously offered our visitors a 40% discount on any and all of their products when you enter 40DISCOUNTMACYOURSELF as the coupon code at checkout. They're the developers behind Flash Decompiler Trillix (convert SWF files to FLA), Flash Optimizer (reduce Flash file sizes), Elmedia Player (watch videos from nearly any source), SyncMate (sync your Mac's data with other devices), Flash'In'App (for developers – integrate Flash movies into your Mac apps), Folx (Mac download manager), and Recover PDF Password (access password-protected PDF documents).
Prices accurate as of 12/7/10 and are subject to change. Please note that some of the products listed above have not been tested by MacYourself. They are presented here for informational purposes and not necessarily as endorsements.