'Tis the season to freak out about gifts and who is getting who what for the holidays. To help ease the stress, we're launching a weekly shopping guide with gift ideas for the Apple product owner in your life.
Nothing shows an Apple geek how much you care like making his or her precious Mac even better than before. I'm speaking from experience when I say you can't go wrong with investing in technology for the holidays. It warms the heart and, most importantly, it revs the Mac's engine. So if you're buying for someone who loves Apple products – Mac computers, in this case – check out our list of 9 (mostly) affordable Mac hardware accessories. And stay tuned for the next month or so as we post guides for software, iPhones, iPods, and more.

Price: $69.00
The latest wireless Bluetooth mouse to come out of Cupertino is being touted as "the world's first Multi-Touch mouse." It incorporates Multi-Touch gestures found on the iPhone and recent MacBook trackpads to make interaction with Macs smoother and simpler. The best part? No more mechanical scroll ball that builds up gunk and stops rolling!
Price: $29.96 (previously $49.95)
Most Mac users would agree that the lack of USB ports on their beloved computers is an annoying limitation. There just aren't enough of them to support all of the USB devices we use on a regular basis like printers, cameras, flash drives, external hard drives, etc. A powered USB hub is the perfect way to address this issue.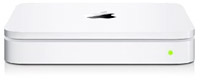 Price: $279.95 (previously $299.99)
Okay, maybe this one pushes the boundaries of "affordable." Still, it's a great present for the entire family to enjoy. Apple's Time Capsule is two devices in one: a top-of-the-line wireless router and a networked hard drive. With 1TB of storage space, the Time Capsule allows Mac users to wirelessly back up their computers, share files, share printers, and of course manage their wireless network.
Price: $29.00 – $59.99
All of Apple's current systems feature Mini DisplayPort for video-out. It's a powerful new technology that will hopefully become more common over the next few years, but most displays, projectors, and TVs still use other formats. Anyone who owns one of these Macs would be well served to have a VGA ($29.00)
, DVI ($29.00)
, or HDMI ($59.99 w/ USB audio)
adapter on hand – just in case.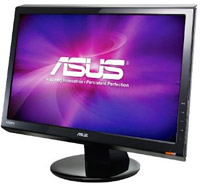 Price: $159.30 (after $20 rebate)
Just because you're not in the market for a fancy new iMac doesn't mean an existing Mac mini, Mac Pro, or MacBook can't get a nice 21.5″ high-definition display to go along with it. The sharp picture will impress and the extra screen real estate will prove very useful.
Price: $99.00
While the speakers built into Macs are adequate for casual listening, they're not going to be enough for audiophiles. Decently-priced external speakers are a nice way to sort that out, especially when paired with Bose's outstanding reputation.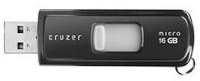 Price: $26.74 (previously $69.99)
A whole lot of people carry a USB flash drive with them at all times – whether it's at school, work, or even home. They sure beat the heck out of ancient floppy disks, CDs, and DVDs for data transfer and storage. And with ever-dropping flash memory prices, high capacities like 16GB or 32GB have become very affordable.
Price: $128.00 (previously $149.95)
Does the Mac owner you're buying a gift for like watching TV too? Why not help mix those two passions with a USB-based TV tuner to turn his or her Mac into a full-fledged DVR? Watch live TV, schedule recordings, sync with other devices, and more.
Price: $30 – $50
Mac laptops are not cheap toys that should be thrown around unguarded from the dangers of the world. They're much more valuable and should be protected as such. Speck offers hard plastic cases in a variety of colors for just about every MacBook, MacBook Air, and MacBook Pro out there.
Are you a shopper who bought a gift not mentioned here? Or maybe you're a Mac owner who wants something that wasn't listed? Feel free to share any ideas you have for the Mac hardware accessories category!
Prices accurate as of 11/20/09 and are subject to change. Please note that some of the products listed above have not been tested by MacYourself. They are presented here for informational purposes and not necessarily as endorsements.