With just 10 days left till Christmas the clock is ticking fast for procrastinating shoppers. If someone you know has a Mac, one of these 10 hardware accessories will surely be a hit.
As a follow-up to our collection of 10 Mac software titles that would make excellent gifts this Christmas, this companion piece explores some of the tangible products available for Macs. There's something for everyone, whether their Mac is used for work or play. Interestingly enough, most of the hardware accessories we'll be looking at are cheaper than the software featured last week. That's good news if you're on a budget this year.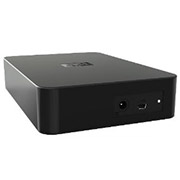 Price: $109.99 (previously $152.99)
Backups are absolutely essential for anyone who stores important files on their computer. It's shocking how many people lose their documents, photos, music, etc. because they don't have a decent backup. Pair this massive external hard drive with a Mac, configure Time Machine with a click or two, and data loss will be a thing of the past.
Price: $23.22 (previously $24.95)
Electronics get pretty nasty over time. Lots of grime and dirt can build up on keyboards, palm rests, displays, etc. I've used iKlear's products to clean my MacBook Pro for years and it's great stuff. The spray bottles and microfiber cloth can be used to clean every inch of a Mac, iPod, iPhone, & iPad.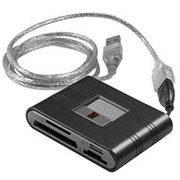 Price: $13.74 (previously $30.99)
Most new Macs come with SD card readers nowadays, which is the most popular type of storage for modern digital cameras. Cameras that are a few years old, though, likely use a competing format like MemoryStick or MMC. A universal memory card reader for a Mac takes cables and special adapters out of the equation by supporting a ton of different formats in one small device.
Price: $64.49 (previously $69.99)
Last Christmas the wireless Magic Mouse was brand new and barely in stock. In fact, I had to wait till a couple weeks later to get my hands on one. They're readily available this year and still an excellent gift for someone who uses a MacBook or a Mac desktop – especially if they've still got the older Mighty Mouse.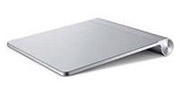 Price: $69.00
This year's new toy from Apple is the wireless Magic Trackpad, which brings Multi-Touch gestures to desktops like the iMac, Mac mini, and Mac Pro. It's just like the one found in MacBooks, except even bigger. It can be used in addition to or instead of a mouse, depending on the user's preferences.
Price: $29.00
Of course, those magic input devices run on battery power and need new juice every now and then. Apple's compact battery charger comes with six rechargeable AA batteries that last up to a shocking 10 years and use less energy than similar products. It's a no brainer if you end up purchasing a wireless mouse, keyboard, or trackpad for the holidays.
Price: $7.48
Computer geeks and tinkerers will love this simple, yet versatile tool that turns any hard drive into a plug-and-play USB external drive. Even people who plan to clone and upgrade their Mac's hard drive at some point will find it invaluable. For the price, there's no reason everyone shouldn't have one.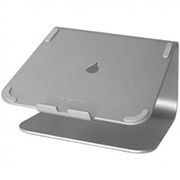 Price: $48.24 (previously $49.99)
If you know someone who often uses their MacBook at a desk, a stand that tilts the keyboard & display forward is thoughtful gift idea. It keeps the laptop steady, makes it easier to type, and raises the screen closer to eye level.
Price: $39.99 (previously $59.99)
As sad as it is, college students and other people who leave their MacBooks out and about are susceptible to some kind of theft. Computers in general are targets for theft, not to mention valuable Macs. Using the Kensington security slot found on most MacBooks, a lock will help secure the system from being swiped when no one is looking.
Price: $19.00
The perfect stocking stuffer for people who watch videos and listen to music on their Mac, the Apple Remote is both beautiful and functional. It's especially great for navigating Front Row's menus from across the room.
Prices accurate as of 12/15/10 and are subject to change. Please note that some of the products listed above have not been tested by MacYourself. They are presented here for informational purposes and not necessarily as endorsements.