Users of Apple's iPhone or iPod touch may come across a minor but harmless glitch that causes iTunes to always say there is one app update available.
I guess I could be considered one of the lucky ones since I haven't run into any of the serious stability issues others are complaining about with apps on their iPhones and iPod touches. Everything has been running smoothly with the exception of a pesky notification in iTunes that never goes away. While it doesn't cause any loss of functionality, it is a pain to look at.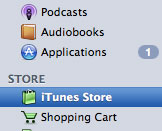 Whenever iTunes is open, it will always display the icon that signifies one of the applications I downloaded from the App Store has an update available. It's a great, useful feature to keep up with the latest releases… when an update actually exists. However, when I go to check it out, iTunes greets me with a contradictory message that claims I have "no updates currently available." That could certainly get confusing.
No matter how many times iTunes is launched and quitted or how many syncs with my device are completed, the false app update indicator remains. For anyone else experiencing this mysterious bug, there is an easy solution to eliminate it.
Sync your iPhone or iPod touch to ensure everything is up to date, disconnect your device, and delete all the programs from your Applications directory in iTunes. If you're not sure how to do this, right click on each app and select Delete. Once all of your apps have been removed from iTunes on your computer, reconnect your iPhone or iPod touch to re-sync.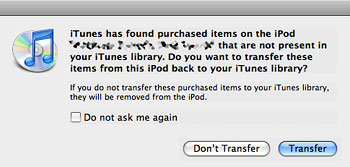 iTunes will warn you that your device has items on it that are not currently in your iTunes library. Be sure to select Transfer, otherwise you will lose all of your applications! When you do, everything that you deleted from your computer will be copied back just as it was, minus the annoying one (1) that wrongly claims you have updates available.