As much as Steve Jobs says people don't read anymore, there sure are a lot of books out there about him, Apple's history, and their products. Give the gift of knowledge this year and help someone learn more about the world's greatest company.
In the final article of MacYourself's four-part 2009 Holiday Gift Guide, we take a look at 12 Apple-related books, manuals, and user guides. If you know someone who owns a Mac, iPhone, or iPod, they're sure to be interested in something on this list. There are personal accounts from former Apple employees, analysis of Steve Jobs' triumphant return, and valuable how-to product guides. Apple is an intriguing company and geeks are always starved for more information.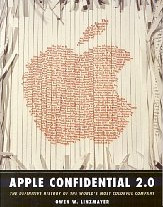 Price: $15.61 (previously $22.95)
Written by Owen W. Linzmayer. Covers Apple's history from its early days all the way through the middle part of this decade. Includes quotes from Steve Jobs, Steve Wozniak, Bill Gates, and others.
Price: $16.47 (previously $24.95)
Written by Andy Hertzfeld. Since the author is one of the creators of the original Macintosh, there is a lot of inside information to be found here. Mostly for hardcore tech geeks, the book includes rare photos and insights into the Mac's birth.
Price: $16.49 (previously $24.99)
Written by Bob LeVitus. Just like other books in the popular "For Dummies" series, this serves as an approachable introduction to Apple's latest operating system, Mac OS X Snow Leopard.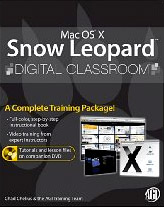 Price: $26.39 (previously $39.99)
Written by Chad Chelius. Are words on a page just not enough? Visual and practical learners will appreciate the useful DVD of interactive training videos and lesson files which help teach beginners how to maneuver Snow Leopard.
Price: $10.17 (previously $14.95)
Written by Jeffrey S. Young and William W. Simon. What's interesting about this book is that Apple banned all books from this publisher from their retail stores because of this single publication. Some of the content might be over the top and exaggerated, but it sure makes for an entertaining read.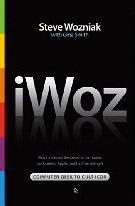 Price: $9.07 (previously $14.95)
Written by Steve Wozniak. The "other" Steve who co-founded Apple tells his side of the story. As the inventor of the Apple I and Apple II computers, his creations launched the company forward in the late 70s and early 80s.
Price: $26.39 (previously $39.99)
Written by Dave Mark and Jeff LaMarche. The iPhone and App Store are giant successes and everyone wants a piece of the pie. This book can guide inexperienced programmers through application development for the iPhone platform.
Price: $16.49 (previously $24.99)
Written by Guy Hart-Davis. An iPod is usually the first Apple product people own and, while it is easy to use, unknowledgeable computer users might need the help offered by this book to get started with the world of iTunes.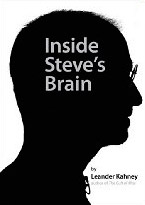 Price: $16.29 (previously $23.95)
Written by Leander Kahney. Who wouldn't want to get inside Steve Jobs' brain and find out more about what goes on in there? While that's not possible, there are lessons to be learned here about his management style and attention to detail.
Price: $19.77 (previously $29.95)
Written by Wallace Wang. Sometimes people just don't know where to start when they decide to buy a new Mac. A nice selection of basic projects and fun assignments might be the perfect way to dive in.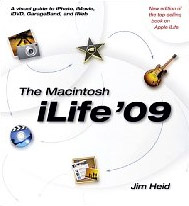 Price: $26.39 (previously $39.99)
Written by Jim Heid. Apple's iLife suite is one of the major things that makes a Mac… a Mac. Learning how to take advantage of this software is a key factor in one's enjoyment of their Apple computer.
Price: $14.93 (previously $21.95)
Written by Carmine Gallo. It doesn't matter if the person you're buying gifts for is an Apple fan or not. Anyone in an academic or professional environment can benefit greatly from studying how Steve Jobs handles presentations. He's a master showman, but he's not a magician. Anyone can emulate his style to effectively present information.
Prices accurate as of 12/12/09 and are subject to change. Please note that some of the products listed above have not been tested by MacYourself. They are presented here for informational purposes and not necessarily as endorsements.