As promised, the 2009 MacYourself Holiday Gift Guide continues with a list of quality Mac software. Computers are only as good as the software that runs on them, so surprise the Mac lover in your life with one of the following titles!
Apple geeks tend to want to keep up with the latest technology – including software. Since we've already covered some of the most affordable Mac hardware accessories, let's go with that. A nice upgrade to someone's favorite program is sometimes all it takes to make their aging Mac feel new again. Isn't that kind of joy the holidays are all about? When you start shopping for the season, it's hard to go wrong with these top-selling Mac software titles.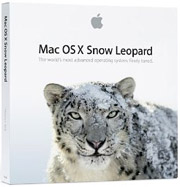 Price: $24.99 (previously $29)
The best (and one of the cheapest) gifts you can give to a Mac user is an upgrade to Apple's latest operating system. Snow Leopard offers speed boosts, freed hard drive space, and improved reliability. Just make sure the Mac you're buying for has an Intel processor inside.
Price: $69.49 (previously $79)
Part of what makes Apple's computers so great is the iLife suite that comes bundled for free. Programs like iPhoto, iMovie, GarageBand, iWeb, and iDVD are essential to the Mac experience. Macs that are a couple years old, however, may have an outdated version that lacks some of the latest capabilities. Luckily, it's an affordable (and worthwhile) upgrade.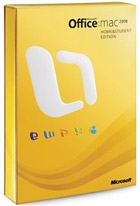 Price: $89.99 (previously $149.95)
As anti-Microsoft as some Apple fanatics may be, there's no denying Office is an important thing to have – especially if there are students in the house. Word, Excel, PowerPoint, and Entourage are industry standards, whether we like it or not. The 2008 version is quite an upgrade from the horribly outdated 2004 dinosaur (which lacks native Intel support).
Price: $67.99 (previously $67.99)
If you just can't bring yourself to give Microsoft any of your money, Apple will gladly take it. Their iWork suite consists of programs that compete with those from Microsoft – Pages (Word), Numbers (Excel), and Keynote (PowerPoint). It's compatible with Office-formatted documents and is actually quite a pleasure to use.
Price: $57.99 (previously $79.99)
Does your Mac fan occasionally need to dabble in Windows for certain tasks? Or maybe they like to fiddle with Linux for fun? Virtualization software from Parallels allows these operating systems to run side-by-side with Mac OS X at near-native speeds.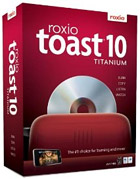 Price $56.49 (previously $99.99)
Mac users who burn a lot of discs are doing themselves a huge disservice if they don't use Roxio Toast. It's the best way to create CDs, DVDs, and even Blu-Ray (data only) discs on a Mac. People with a TiVo in the house can also use Toast to transfer recorded shows to their computer for burning or converting to a portable device.
Price: $63.51 (previously $99.99)
Apple's MobileMe service is a handy thing to have when bouncing between Macs or out & about on an iPhone. It stores critical data such as email, contacts, and calendars online and automatically syncs it to all registered devices. Features like the online photo gallery are especially great for families.
Price: $56.99 (previously $59.95)
Nothing says Christmas like taxes! …Right? Okay, so it's not the coolest gift ever. But it is a practical one that will surely be appreciated. When tax time rolls around – and it's sadly not that far away – the person you bought this for will be happy about all the time and effort saved with TurboTax's easy software.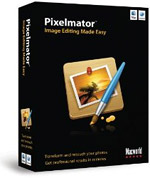 Price: $14.99 (previously $59.99)
It's not Adobe Photoshop, but it's close. And it's just about everything a non-professional would ever need to edit and manipulate images. The program's interface is extremely Mac-like, which makes it approachable for both beginners and experienced users.
Price: $37.95 (previously $49.99)
The best-selling computer game of all-time is still around and as popular as ever. Sometimes it's fun to just relax for a while and waste time with a game like this. Don't you want to give the gift of laziness?
Prices accurate as of 11/28/09 and are subject to change. Please note that some of the products listed above have not been tested by MacYourself. They are presented here for informational purposes and not necessarily as endorsements.