If you're looking for the location of 10.5's awesome space-themed opening video, you're in luck. It's sitting right on your hard drive in all its full quality glory.
The first time you fired up your brand new Mac or upgraded your operating system to Leopard, you were probably mesmerized by the sheer greatness of the special effects-laden 30-second welcome video. When it was all over, you immediately wanted to check it out again. All those stars, colors, reflections, and different languages packed into a glorified Time Machine interface are hard to resist. Perhaps this is all a little bit over the top. I'm really not that obsessed. Let's just put it this way — it's really cool to watch. Over and over again.
The problem with the Leopard intro video is that it's only meant to be viewed once, so it's hidden on your hard drive never to be seen again. Sure, there are copies of the video on YouTube, but those low quality versions truly don't do all the subtle details justice. So where does the welcome video exist on your Mac? Buried below multiple levels of folders and bundled packages, of course.
Here's how you can get to it: Open up Finder and go to System > Library > CoreServices. In this folder you will see a file called Setup Assistant — right-click on it and select Show Package Contents. Navigate into the Contents and then Resources folders and right-click "TransitionSection.bundle" to select Show Package Contents. Again in this package, go through the Contents and Resources folders. This time you will be brought to a short list of files, including "intro.mov" and "intro-sound.mp3". Apple separated the audio and video tracks, so these are the two we're looking for. Temporarily copy and paste these files somewhere else on your Mac, such as your Desktop. Be careful not to delete or move any files from their original locations — just make copies.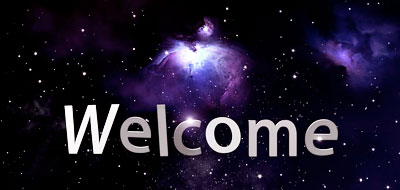 Leopard's space-themed introduction video
That's all there is to it. Now you've got both the high quality audio track and the high resolution video track. If you want to bring them together, you can easily import the media files into iMovie and export them as a single combined file for repeat viewing. And Leopard users aren't the only ones invited to the party… if you're still running Mac OS X Tiger you can go to the same location on your hard drive to find 10.4's Spotlight-inspired welcome video.